Opening Greetings
With cooporation of many people, we could come to open CHIEKO MUSEUM in front of our house.
We would like to thank all of you here for the support you had given us. We have Imari-Yaki, the porcelains of HizenArita from the eras of Edo to Meiji, that were collected by Isao Nakamura and his wife, Chieko over 30 years.
We also have attractive furniture such as Japanese Chests and Kurado(storage) and Ukiyo-E,the paintings drawn in the eras of Tokugawa to Meiji to express the manners of Japan at that time.
Through the opening of these arts to the public, we hope our customers to enjoy the magnificence of traditional Japanese arts and crafts,and we hope to contribute to the development of culture in our area. We promise to make efforts for providing a place where our customers can fully enjoy the beauty of Japanese culture. We thank you again for your patronage.
About the Collection of Arts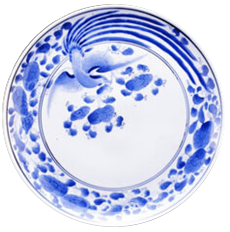 1.Koimari

(Approximately 3000 Koimaris in our museums)
The development of Imari porcelains had taken over 300 years since they were first produced in 1610's, and this could be considered as the flow of great history. We had collected the porcelains of each Imari, such as Shoki-Imari (Imari at the beginning), Kokutani type, Shoki-Yushutsu-Iroe (Beginning of exporting paints), Kin-Gin-Sai (Silver and Gold type), Kakiemon type, Koimari type, Meiji Era type. Displays of these porcelains would be classified in a way easy to understand each type and generation.
2.Historical Chests

(Approximately 70 chests in our museums)
The Japanese chests of Edo to Meiji era have individualities depending on the place they were prodused, and materials, designs, manufacturing processes, and even accessories they use differ from their districts. During those periods, culture in each district had grown far and the "chest" culture had prospered nationwide.Many types of chests, each designed for certain purpose, such as Ship Chest, Cart Chest, Stairs Chest, Counter Chest, Costume Chest, Cupboard Chest, Medicine Chest, and Merchant Chest had spread all over the country. In addition, furniture from old families, like Kurado (strage), long Hibachi, and money box show great harmony of the high-quality materials and the skills of masters. We expect our customers to experience the "spirit" of those pieces.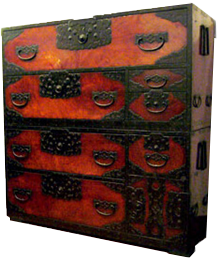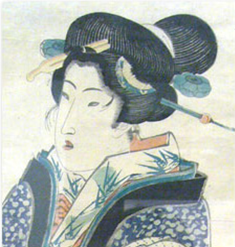 3.Ukiyo-E

(Approximately 80 sets of 3 Ukiyo-E pieces in our museums)
Ukiyo-E arts in Chieko Museum, especially the major works such as three-piece sets of "pictures of beauties" by Youshu Chikanobu, show customs and manners of those time, and viewers can see the confusing condition of historical tempestuous periods.Bijin-Zu-Byoubu (screens with "pictures of beauties") by Ogata Gekou were exhibited in the "Bijin-Zu" Exhibition of Yamatane Museum with the other art pieces of Kanga-Kai (The predecessor of present Nihon-Bijutsu-In) as the "vague-figure" works of the beginning Meiji era.These screens went around the country to be exhibition in different provinces.
Koimari = 古伊万里
Iro-E-Kokutani-Hyoutan-Mon
Flower Base

(色絵古九谷瓢箪文花生)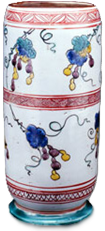 1652-1654 / Ryouou Era
Height:22.3cm
Ruri-Yuukingin-Sai-Tsurukamemon
Nanasun Dish

(瑠璃釉金銀彩鶴亀文七寸皿)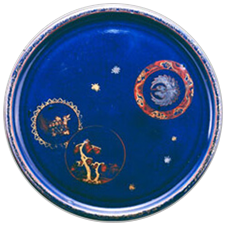 1655-1660 / Meireki・Manji Era to Beginning Kanbun Era Diameter:20.5cm
Historical Chests = 時代箪笥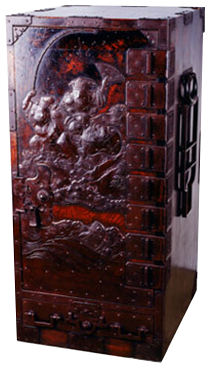 Bunka Era to Bunsei Era
Sakata-Chouba Chest
(酒田帖場タンス)
A chest with iron accessories and pictures of Ebisu god and Daikoku god fishing mackerel on the front door. Used as safe.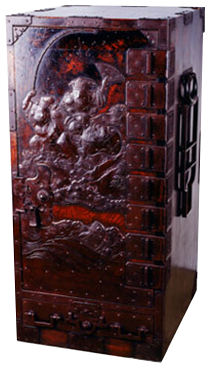 Edo Era Sakata-Chiku Chest

(酒田知工タンス)
This is not a Ship Chest, but was used in the rich ships, both as safe and desk for a leader who was in charge of accounting.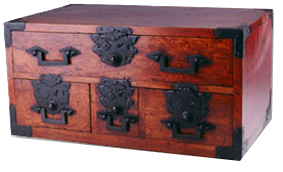 Guidance for Chieko Museum
address
〒251-0045
1-7-38 Tsujido Higashi Kaigan,
Fujisawa-Shi
Phone

Tel.0466-33-0654

Open
Every Thursday,Friday,Saturday,
from 11:00am~16:00pm
(If you want on Sunday、
please make reservations)
Closed on
End of the year
The end of year
(Desember 24th~31th)
* Starts from January 10th
February and August
Parking lot
4-5 cars
Entrance Fee:500yen
* Recording by cameras and camcorders are prohibitted inside the museum.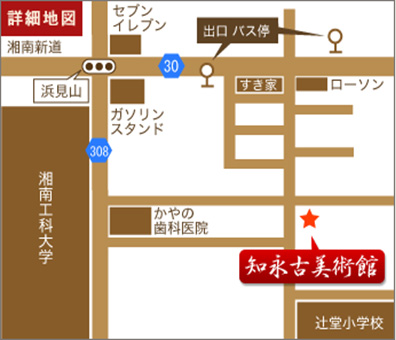 Guidance for Traffic Routes
Take the bus ("To Kamakura" or "To Kugenuma Garage") from the south rotary of Tsujido Station, and get off at "Eastern Coast" stop. 2minutes from this stop.
After getting off at Fujisawa Station, take the bus 3("To Tsujido Station" or "To Tsujido Apartment") from the bus rotary infront of Saikaya Department Store.
Get off at "Deguchi" stop. 2minutes from the stop. (Right next to Tsujido Elementary School.)